Welcome to Mr. Tim's
*Full Suite English School  *Ages 3-14
*Certified Native English Speaking Teachers
*Accredited Phonics Programme  *Proven Since 2009 
*Licensed by the Thai Ministry of Education 
Enroll Today!
Welcome to Mr. Tim's
*Full Suite English School 
*Ages 3-14
*Certified Native English Speaking Teachers
*Accredited Phonics Programme 
*Proven Since 2009 
*Licensed by the Thai Ministry of Education 
Enroll Today!

learn by doing
Our Macmillan English programme provides a complete English language course for students learning English as a second language. Macmillan English is based around the National Curriculum for England and provides many first language approaches to learning. 

accredited
Licensed by the Thai ministry of Education, since 2009, Mr. Tim's Phonics provides accredited synthetic phonics programmes direct from the UK classroom. Over 80% of UK schools use our core Floppy Phonics curriculum.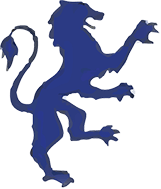 Our Mission & Vision
Very few schools are both owned and managed by real teachers. We are also one of only a small number of schools in Thailand to be fully licensed by the Thai Ministry of Education to teach synthetic phonics. This is an important point as it shows our school, teachers and curriculum have credibility not only from the UK but with the Kingdom of Thailand government as well. My school is judged by YOU the parents on one thing and one thing only – YOUR CHILD'S SUCCESS!!
A Word
From Our Founder
"I believe, there is no life without language and giving your child a head start in life by providing for them the opportunity to learn to speak, read and write in English is a gift to your child that is priceless and will enable them to reach their full potential in life both as an individual and as a valuable, contributing member of society."

Get In Touch
Location: 123/4 Ekburi Village, Soi 1, Ram Indra 103/2, Kannayao, Bangkok, Thailand
Telephone: 02-045-6988
Line: 0976985462
Email: LearningLand@FastMail.com
School Hours: M-F: 10:30am – 6pm; Sat-Sun: 8:30am – 5:30pm
Get In Touch
Location: 123/4 Ekburi Village, Soi 1, Ram Indra 103/2, Kannayao, Bangkok, Thailand
Telephone: 02-045-6988
Line: 0976985462
Email: 
LearningLand@FastMail.com
School Hours: M-F: 10:30am – 6pm; Sat-Sun: 8:30am – 5:30pm